Det forbløffer meg, hvor stor andel damer det er som er i spissen for motstanden mot det kommunistiske COVID-bedraget til Gog&Magog satanistenes Nye Zion Verdensorden.
Dr Simone Gold: The Truth About the COVID-19 Vaccine
https://rumble.com/vd3aur-dr-simone-gold-the-truth-about-the-covid-19-vaccine.html [1]
The Battle For Humanity – Dr Carrie Madej

Why I Wear My Mask | Welcome to the Masquerade
Amazing Polly St. George

https://www.amazingpolly.net/ [2]
Dr Sherry Tenpenny Address Feb 16 2021
https://rumble.com/ve5l3t-dr-sherry-tenpenny-address-feb-16-2021.html [3]
Celeste Solum – «A Woman of God»
Spiritual Encounters – Celeste Solum – Covid-19 and the 70th Week of Daniel
Dr Alexandra Shustina Feb 16, 2021
https://rumble.com/ve53oj-dr-alexandra-shustina-feb-16-2021.html [4]
Dr. Judy Mikovits

Dr. Lorraine Day

Og så har vi dette anti-kristne misfoster med korset opp/ned, her: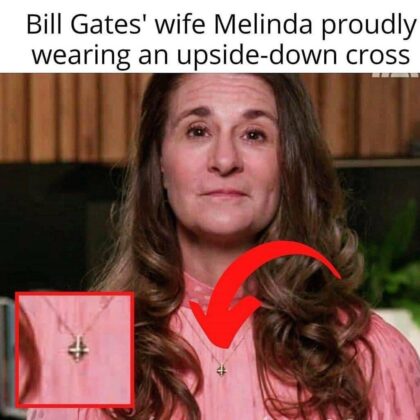 [5]
Heltene
Men noen menn er sentral også. La oss nå ikke overlate alt til damene.
Jeg har ikke mange helter i verden, fordi jeg misliker så sterkt uærlighet og feighet, og det er så alt for mye av dette og dem, men jeg må minne meg selv på at det finnes unntak av og til. Gud har en Plan. Reiser opp sine folk, når nøden var størst, slik var det gjennom hele Bibelhistorien.
Jeg har Jesus som min helt, han knuste satanistene i sin tid og egentlig for alltid, og så er det denne tysk-amerikanske advokat Dr. Reiner Fuellmich – han er ikke hvem som helst, han vant over Deutsche Bank og Volkswagen i tidenes søksmål – og han går nå mot kjeltringene og bedragerne i WHO og WEF. Vi kan ikke slutte å tro at Gud kan gjøre mirakler IDAG, da mister vi alt håp, og ondskapens krefter vil vinne.
Se denne perverse faen. Dette askeNazi misfoster Klaus Schwab som nok føler satanisk frihet med dette, og som skal altså definere morgendagens verden, men for meg er det bare perverst.
[6]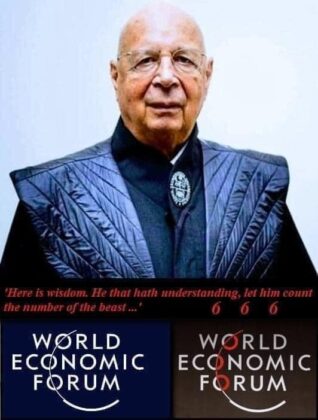 [7]
Jeg anbefaler alle å høre på hva Reiner Fuellmich sier om disse organisasjoner. Jeg skal garantere at der er ingen på min venneliste som er i hans league som trenger å belære ham om noe som helst om «vaksinenes» fortreffelighet. 🙂
Jeg tror at Gud har kontroll, og Gud vil hjelpe sitt folk mot de ekstrem onde mennesker i verden somm lyver og bedrar og ødelegger menneskers helse for makt og profitt, og Gud reiser opp spesielle personer som skal gjøre det rette som motkraft hva løgnaktige, korrupte og bedragerske satanister finner på. Må de som lyver og bedrar og ikke gjør det som er rett og riktig, være forbannet, i Jesu navn.

«These corrupted men however forgot one thing: not everybody is stupid. Not everybody is blind. Not everybody is lazy and fearful.». – David Sorensen, Stop World Control (liberating mankind from the cruel grip of ungodly leaders).

https://rumble.com/user/stopworldcontrol [8]
Dr. Reiner Fuellmich: scientific evidence that covid is crime against humanity [9]
[12]