Vi går inn i et par uker hvor Illuminatet tradisjonelt er opptatt med sine menneskeofringer. Ritualmord. Blod for Baal. I tretten dager, mellom 19 april til 1 mai, vil Black Magic utøverne feire «Blod Offer til Dyret». Den helligste dagen er 19. April når over hele verden det kreves menneskeofringer av tilhengerne. En enda mer lykkebringende feiring er Beltane dagen, eller 1. Mai (May Day med May Pole falliske dans) som den nest helligste dagen på kalendere på den okkulte siden av Halloween.
I de Rola's 'Alchemy: The Secret Art «finner vi et Illuminati-kodet budskap om hva som vil skje med religiøse og andre opprørere i løpet av de siste fasene av Det Store Arbeidet. Først får vi vite at Det Store Arbeidet kan bare begynne på våren under tegnene til Væren (Aries – krigergud), Tyren (Taurus – Baal = God of Tyr [1]), og Tvillingene (Gemini). Dette er selvsagt årsaken til hvorfor Branch Davidians i Waco ble overfalt og brent til døde med ild (holocaust) den 19. april 1993 og hvorfor den føderale bygningen i Oklahoma City ble bombet 19. april 1995.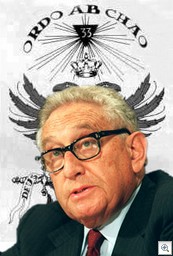 [2]Berømt sitat:
«(The New World Order) kan ikke skje uten amerikansk medvirkning, vi er den viktigste enkeltfaktoren. Ja, der vil bli en Ny Verdensorden, og det vil tvinge USA til å endre sine oppfatninger.»

(Henry Kissinger i World Affairs Council Pressekonferanse, Regent Beverly Wilshire Hotel den 19. april, 1994)

«(The New World Order) cannot happen without U.S. participation, as we are the most significant single component. Yes, there will be a New World Order, and it will force the United States to change it's perceptions.»

(Henry Kissinger at the World Affairs Council Press Conference, Regent Beverly Wilshire Hotel on April 19, 1994)
Ifølge Satanic Calendar of High Holy Days, innleder 19. april en periode med blod offer til The Beast ('Dyret'), som kulminerer i Grand Climax den 1. mai hvert år. 1. Mai (May Day), er selvfølgelig feiret i Red Square (legg merke til fargen, rød) i Moskva hvert år av en stor parade og opptog. Det var også på 1 mai 1776 i Bayern at Adam Weishaupt grunnla Order of the Illuminati, og det var 1. Mai når de gamle Druidene hedret sin store SolGud og Gudinne med en uhemmet festival komplett med innvielser, sex orgier, død-drukken rangel, og menneskeofring. Mai-pålen og sirkel-ritualet utført rundt den – symboliserte den mannlige fallos, det regenerative organ for solguden. «[Texe Marrs, Circle of Intrigue, s. 230]. 1. Mai er også arbeidernes frihetsdag internasjonalt. Slik fikk de alle arbeidere til å feire sin agenda, uten å vite det.
19. April er den første dagen i et 13-dagers satanisk rituale om saker relatert til brann – ild guden, Baal [1], eller Molok / Nimrod (Solguden), også kjent som den romerske guden, Saturn (Satan / Djevelen). Denne dagen er en stor menneskeofring dag, som krever brann ofre med hovedvekt på barn (holocaust). Denne dagen er en av de viktigste menneske-offer dager, og som sådan, har der vært noen svært viktige historiske hendelser på denne dagen.
Noen som er uskyldig må ofres. Eve of Ustara. Det må være noen helt uskyldig som må ofres, helst barn. For Goddess Gaia.

Goya called Saturn devouring his children
Spring Equinox
19. April – 1 Mai er en veldig viktig tidsperiode for Illuminatet.
Spring Equinox [3] – 13 uker – Minor sabbath som krever menneske-ofringer [4]. Spring Equinox er en offentlig fridag i Japan. Vanligvis 20-21. Mars.
I den kristne tradisjon kalles denne dagen Palmesøndag og etter den jødiske (27. April) er Pascha [Passover]
a. March 21-22 – Goddess Ostara – Note: Easter is the first Sunday after the first new moon after Ostara. March 21 is one of the Illuminati's Human Sacrifice Nights. See also the Bibles Esthers Book (Easters Book – human sacrifices of persian enemies, attack and kill the enemy before they kills you).
b. April 1 – All Fool's Day, precisely 13 weeks since New Year's Day!
c. April 19 – May 1 – Blood Sacrifice To The Beast. Fire sacrifice is required on April 19.
d. April 30 – May 1 – Beltaine Festival, also called Walpurgis Night. This is the highest day on the Druidic Witch's Calendar. May 1 is the Illuminati's second most sacred holiday. Human sacrifice is required. – Beltaine Festival, also called «Walpurgis Night».
Faktisk hele perioden av påske (og mange andre kristne festivaler) har blitt tatt fra eldre religioner, vanligvis paganistiske. De kristne har kanskje uvitende bygget kirker på steder som var religiøse til Wiccans (f.eks Rudstone kirken ved Rudstone Monolitten). De er lurt av Illuminatet til å tilbe Illuminatets guddommer; Baal mest.
De menneskelige offer kreves under mange av disse okkulte datoene og må inneholde følgende elementer, hver og en av dem overdrevet i størst mulig grad:
Traumer, stress og angst, ren terror. Terrorlov og DLD er for å beskytte Illuminatet mot vanlige folks opprør. Terrorlov er en ønkedrøm som går i oppfyllelse for Illuminatet. De kan torturere og drepe hvem de vil ved å kalle dem terrorister.
Det endelige utkomme i dramaet er at de som blir ofret skal bli ødelagt av helst en brann. Holocaust.
Folk må dø som menneskelige ofre, særlig barn, siden Baal ser på menneskeofring av yngre uskyldige som mest ønskelig og gir mest okkult kraft.
Slike rituelle blodofringer [4] har vært i alle primitive kulturer til alle tider. Som Abraham som ofrer sin sønn Isak – fra den mosaiske religion. Jephthah [5] ofrer sin datter etter å inngått en pakt (Dommerne 11)
Historiske hendelser
Noen av de svært viktige historiske datoer som ble arrangert i henhold til denne blodoffer dag er:
19. April, 1692 – Bridget Bishop goes on trial in Salem, Massachusetts for witchcraft.
19 April, 1775 – Amerikanske Revolusjonen [6]. The shot heard round the world on April 19,1775 the battles of Lexington and Concord that started the American Revolution. Battle of Lexington & Concord, which made the Masonic-led Revolutionary War inevitable
19. April, 1861 – American Civil War: Baltimore riot of 1861, a pro-Secession mob in Baltimore, Maryland, attacks United States Army troops marching through the city.
19. April, 1871 – Franske Revolusjonen. The Declaration of the Commune (Revolution) of Paris.
19. April, 1904 – Toronto, Ontario, Canada, is destroyed by fire.
19. April, 1933 – The United States is removed from the "Gold Standard" by President Franklin D. Roosevelt.
19. April, 1943 – The Warsaw Ghetto was invaded by 2000 heavily armed Schutzstaffel troops (Nazi Storm Troopers). Hitler's storm troopers used flame throwers to incinerate the brave Jewish resisters fighting from the sewers in the Warsaw, Poland ghetto.» (the word holocaust incidentally means a 'burned sacrifice').- After trapping the last Jewish Resistance Fighters in a storm drain in Warsaw, and holding them for several days, Nazi Storm Troopers began to pour fire into each end of the storm drain, using flame-throwers. They continued pouring the fire into the drain until all fighters were dead. Blood sacrifice brought about by a fiery conflagration.
19-20. April, 1889 – Adolf Hitlers [7] fødelsdag.
19. April, 1960 – April Revolution of South Korea.
19. April, 1961 – Failed Bay of Pigs disastrous invasion of Cuba.
19. April, 1989 – USS Iowa accident that killed 47 people.
19. April, 1993 – South Dakota Gov. George Mickelson (R). Mickelson died along with seven others when a state-owned airplane slammed into a silo during a rainstorm in Iowa.
April 18, 1993 – David Koresh spent most of the evening and night dictating his secrets of the seven seals to Ruth Riddle, who typed his words on a battery-powered word processor.
19 April, 1993 – Waco Holocaust [8]: The 51-day siege of the Branch Davidian [9] building outside Waco, Texas, USA, ends when a fire breaks out. Eighty-one people die. Alle fem Navy Seals som deltok i front av operasjonen er senere døde av 'selvmord' (hvem gav ordren om Waco?). 50 years later, to the day after Warsaw Ghetto they get their revenge, government troops, tanks, and other military equipment stormed the compound of David Koresh and his followers at Waco, Texas. Certainly, this operation fulfilled the basic requirements for a human sacrifice: trauma, fire, and young sacrificial victims. 54 adults and 21 children were found dead after the fire.
19 April, 1995 – Oklahoma City McMurrah Federal Building blown up [10]: The Alfred P. Murrah Federal Building in Oklahoma City, Oklahoma, USA, is bombed, killing 168. That same day convicted murderer Richard Wayne Snell, who had ties to bombing suspect Timothy McVeigh, is executed in Arkansas. – Once again, many young children were killed this day.
19. April, 1995, The Terrorist Act, was timed to coincide with the second anniversary of the Waco siege.
20. April, 1999 – Columbine High School massacre [11]. 12 studenter og en lærer drept.
April 19, 2005 – Pope Benedict XVI was elected by the papal conclave to the 265th pope of the Roman Catholic Church.
April 20, 2010 – The Deepwater Horizon oil spill [12]. The spill stemmed from a sea-floor oil gusher that resulted from the April 20, 2010 explosion of Deepwater Horizon, which drilled on the BP-operated Macondo Prospect. Drepte 11 – ELLEVE – personer.
Krig er ritualmord
19 april i det 20-21. århundre ser det som Baal-tilhengerne blir mer og mer dristige, og bruker 19 april oftere.
Husk at Illuminati anser kriger til å være en mest mulig gunstig og beste måte å ofre på, for det dreper både barn og voksne, spesielt uskyldige… som er best.
Fruktbarheten feires
30. april er den helligste dagen på Druidic Witch kalenderen, mens 1 Mai er Illuminatis nest mest hellige feriedag. Menneskeofring er nødvendig. Siden feiringen offisielt startet kvelden før Beltaine, har tradisjonen utviklet seg blant okkultister å feire Beltaine som en 2-dagers seremoni. Denne tradisjonen var sterk nok til at Adolf Hitler bestemte seg for å ta livet av seg den 30. april kl 3:30 pm, og dermed skape en «333» og plassere hans selvmord offer innenfor Beltaine tidsramme.
Svære bål er tent på Eve of Beltaine, 30. april for å ønske velkommen Gaia Gudinnen. Deltakerne håper å vinne denne gudinnens gunst, så hun vil velsigne deres familier med medskapende fruktbarhet. Vi finner det interessant at Royal House of Windsor tenner en Beltaine «Balefire» hvert år [«America's okkult Holidays», Doc Marquis, s. 30]
Denne «Maypole» stammer fra feiringen av Beltaine. Siden fruktbarheten blir bedt om fra Gaia Gudinnen, er Maypole det fallossymbol og den sirkulære dansen rundt stangen danner sirkelen som er symbolsk for det kvinnelige kjønnsorgan.
Fire seks fot vekselvis rødt og hvitt bånd var knyttet til Maypolen (May-staken), mennene ville danse mot klokken, mens damene danset med klokken. Unionen av sammenflettede røde og hvite bånd symboliserte kopulerings handlingen – husk, dette er dagen en feirer «fruktbarheten».
For å demonstrere sine okkulte Illuminati bånd har kommunister alltid feiret «May Day» – 1. Mai. Illuminati skapte kommunismen, med en helt spesiell hensikt.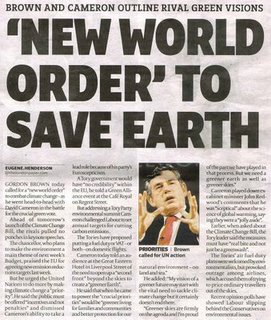 [13]
Først ødelegger de den, skaper kaos, så skal samme folkene redde den – Orden utav Kaos ? Ja, for sin makt og kontroll. Det første enhver revolusjonær bevegelse bør gjøre er å arrestere, og ta ut av sirkulasjon disse her, til å begynne med, – uten det aldri vil bli noen forandring til det bedre :
Rothschild familien
Rockefeller familien
Astor familien
Bundy familien
Oppenheimer familien
House of Windsor
House of Orange-Nassau [14].
Henry Kissinger
George Soros
Al Gore
Bush familien
etc.
Porsgrunn Kirke nedbrent
Var kirken i Porsgrunn som brant ned nylig påtent av satanister? Dette er sannsynligvis for å ta fokus bort fra Baal-tilhengere, som gjør langt verre ting enn å brenne ned en kirke i tilfelle. De brenner oftest ned hele land.
Maktmennesker
Hvem har så mye makt i verden at ingen myndigheter kan røre dem – og lar dem holde på nøyaktig som de vil? Hvem kontrollerer den amerikanske regjering og Kongressen, som Henry Kissinger sier vil være helt nødvendig for å gjennomføre deres Store Arbeid (Rola – »Alchemy: The Secret Art')?
Facebook Comments