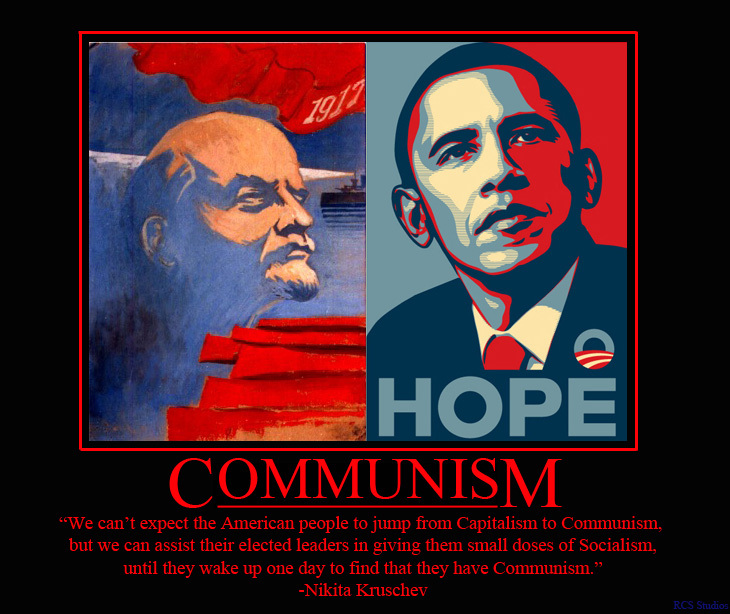 Etter som den kristne-forfølgene føderale hatlov truende venter i Senatets justiskomite, sier den jødiske avisen Forward at det meste av det amerikanske jødiske samfunnet har mobilisert for å få loven igjennom. De presser president Bush til ikke å holde sitt løfte til evangelikerne om å nedlegge veto mot den. (Se, Jøder Presser Bush til å signere Hatloven)
Du kan spørre: «Hva er problemet? Jødene er en forsvinnende en og en halv prosent av den amerikanske befolkningen. Hva kan de gjøre?»
Plenty. En jødisk befolkning på akkurat denne prosenten brakt kommunisme til Russland. Det mest morderiske og største anti-Krist system verden har kjent (har sultet til døde eller slaktet ca 110 millioner) var overveldende inspirert og skapt av en liten minoritet av jøder.
Den Jødiske Encyclopedia (Sosialisme, s. 418) peker åpenhjertig på at «jødene har vært fremtredende identifisert med den moderne sosialistiske bevegelsen fra starten av.» «Vitenskapelige sosialisme», eller det vi kaller kommunisme, sier Universal Jødisk Encyclopedia i artikkelen sin på sosialisme, «har sin opprinnelse i kombinasjonen mellom de jødiske messianske følelser med Tysk filosofi …» 1 Marx, selvfølgelig, var jødisk. Men, like viktig, jøder på alle nivåer, fra innflytelsesrike finansmenn som Warburgs, Schiffs og Rothschilds til  hardbarka revolusjonære som Trotski, Kamenev, Sverdlov og Zinoviev, gjorde suksessen til kommunismen mulig.
Gary Allen i sin bok None Dare Call It Conspiracy [Ingen Våger å Kalle Det Konspirasjon], s.. 68-75, utpeker disse viktige jødiske finansfolk, spesielt Max Warburg i Tyskland og Jacob Schiff i Amerika, som bidro med millioner for å bevæpne og subsidiere jødiske revolusjonære som returnerte tilbake til Russland under ledelse av Trotskij. Schiff, leder av den internasjonale bank firmaet Kuhn, Loeb og Co (nå Chase Manhattan) var spesielt sterkt engasjert. Et sitat fra New York Journal-America fra den 3 februar 1949 tatt fra Allen's bok: «I dag er det anslått av Jakobs sønnesønn, John Schiff, at den gamle mannen brukte ca $ 20,000,000 før den endelige triumf for bolsjevismen i Russland.» (Husk, at på den tid var en vanlig lønn for voksent hardt arbeid noen få dollar per dag.) 2
Jødene forteller oss kommunismen var jødisk
La oss trå forsiktig inn i dette kontroversielle emnet ved å introdusere litt milde, men likevel forbausende sitater fra autoritative Encyclopedia Judaica sin artikkel om kommunismen.
Den Kommunistiske bevegelsen og dens ideologi spilte en viktig rolle i jødisk liv, særlig i 1920, 1930-årene, og under og etter andre verdenskrig … Individuelle jøder spilte en viktig rolle i de tidlige stadier av bolsjevismen, og det Sovjetiske regimet … Den store tiltrekning kommunismen hadde blant russiske, og senere også blant vestlig Jødedom oppstod bare ved hjelp av etableringen av det sovjetiske regimet i Russland.
Hvor involvert var jødene? Den fortsetter ved å innrømme at «anti-semittisk» motoffensiv av hvite russiske hærstyrker i 1918 «kjørte det meste av russisk-jødisk ungdom inn i rekkene til det bolsjevikiske regimet.» Hovedtyngden av jødisk ungdom. Dette betyr at flertallet av alle unge sovjetiske jøder var kommunister. Jøder, står det, fant store muligheter innen bolsjevismen, «opptok mange ansvarlige posisjoner i alle grener av partiet og statsapparatet i de sentrale og lokale maktbaser.» (s. 791)
Bolsjevismen var blitt et jødisk anliggende som:
Mange jøder over hele verden betraktet derfor Sovjet konseptet som løsningen på «det jødiske spørsmålet» som en egentlig positiv tilnærming … Kommunismen og støtte til Sovjetunionen syntes dermed for mange Jøder å være det eneste alternativet, og kommunistiske trender ble utbredt i nesten alle jødiske samfunn. I noen land ble jøder det ledende element i lovlige og ulovlige Kommunistiske partier og i noen tilfeller ble de også instruert av den Kommunistiske internasjonale å endre sine jødisk-klingende navn og fremstå som ikke-jøder, for ikke å bekrefte høyreekstrem propaganda hvor Kommunismen ble presentert som en fiendtlig, jødisk konspirasjon … (s. 792)
Kommunisme – En Jødisk Arv
Artikkelen fortsetter deretter med opptelling av hvem mange av disse jødene (de fleste med Gentile [ikke-jøde] russiske navn) egentlig var. Her finner vi de fleste av gigantene i sovjetisk kommunismen, navn vi har memorert fra ungdomsskolen og videregåendes historieklasser som kingpins av revolusjonen, uten å drømme om at de var jøder. Men å fastslå sin jødiske identitet er svært viktig for redaktørene av Encyclopedia Judaica, som ikke er adressert til hedningene (Gentile/Goyim/ikke-jøder). Det er klart at redaktørene vil at jødiske unge i dag skal være klar over sin kommunistiske arv. For dette formål kritiserer de ikke bare aldri noe som har med kommunismen å gjøre, men beskriver det alltid som et oppriktig og tidsriktig eksperiment med de største sosiale fordeler til jødene i Russland. Mange jødiske bolsjeviker, personer som bidro til å gjøre det blodigste regime i historien av verden mulig, er verdig en egen artikkel.
Husk at jøder representerte bare noen prosent av den russiske befolkningen på den tiden, dette misforhold av jøder i partiets hierarki er videre skapt utav:
Under Revolusjonen spilte Jødene en viktig rolle i partiets organer. Politbyrået som ble valgt den 23 oktober 1917 hadde fire jøder blant sine sju medlemmer. Den Militære Revolusjonære Komiteen, oppnevnt for å forberede kuppet, ble ledet av Trotski og hadde to jøder blant sine fem medlemmer. I de tidlige årene av det sovjetiske regimet, var det Jøder i mange ledende posisjoner i regjeringen og parti maskineriet … (side 797, 98)
Dermed var 57 prosent av Politbyrået på høyden av Revolusjonen jødisk, samt 40 prosent av den Militære Revolusjonære Komiteen. I min video «The Other Israel» viser jeg et bilde av det First Peoples ' Commissariat. De fem medlemmer er alle jødiske. (Se, The Other Israel video på Google)
Anti-kommunisme. . . eller Anti-semittisme?
Etter å ha informert oss tidligere om at på grunn av «anti-semittisme» ble  «mestepartnen av jødisk ungdom» tvunget til å slutte seg til bolsjevikenes rekker, går Judaica videre med å forklare hvorfor russiske innfødte var så tilbøyelige til «anti-semittiske» aktiviteter. Artikkelen sier at utviklingen mot frihet (kalt «sentrifugal nasjonalistiske tendenser») blant det slavebundede russiske folk «inspirerte regimet til å utnytte i stor grad, de jødiske massene i disse områdene som en motvekt, som skulle svinge balansen i det sentrale regimets favør.» (pg. 798)
Med andre ord, «mesteparten av jødisk ungdom» i alle utkantstrøk og landsbyer i Russland ble til «størstedelen av de jødiske massene«, hvis oppgave det var med makt å innføre og vedlikeholde det kommunistiske slaveriet for et frihetselskende folk. Jøder og den Russiske befolkningen var låst fast i en dødskamp for hvem som skal overleve og for fremtiden til Russland. Er det noe rart at de Hvite Russerne reiste seg i raseri, selv til det punktet å likvidere sine undertrykkere? Hvem ville ikke ha gjort det samme?
Det var på denne tiden at Lenin selv erklært dødsstraff for enhver Russer som kritiserte Jøder eller identifiserte jødiske ledere med russiske navn som jødiske.
Anti-semittisme var stemplet som kontrarevolusjonært av natur, og personer som deltar i pogromer eller bidrar til dem ble kriminalisert (av en spesiell forordning utstedt av Rådet av Kommissærer i juli 1918, undertegnet og personlig endret av Lenin for å skjerpe tonen i det). En uttalelse mot anti-semittisme laget av Lenin i mars 1918 ble spilt inn på grammafomplate, som skal brukes i en masse kampanje mot de kontrarevolusjonæres utfall mot jødene. (S. 798)
Allierte Etteretning Rapporter
I denne perioden surret det innad i etterretningstjenestene i hele den frie verden med rapporter om det jødiske engasjement i kommunismen. Siden en uklanderlig jødisk kilde, i Encyclopedia Judaica, i stor grad har overbevist oss om viktigheten av jøder for å lykkes med kommunismen, la oss kort vurdere en liten del av det vitnesbyrd tilgjengelig fra en rekke kilder på høyt nivå. Jeg vil presentere hver av dem uten kommentar, men legg merke til hvor ofte de beskriver bolsjevik lederskapet i mye høyere tall enn Encyclopedia Judaica, ofte til så mye som 90 prosent.
Rapporten fra The American Expeditionary styrkene til Sibir, 1 mars 1919. Kaptein Montgomery Schyler, snakker om hendelser som fulgte etter tilbakegangen for First Provisional Government, sier:
Disse håp ble ødelagt av den gradvise maktovertakelse av de mer uansavvrlige, og sosialistiske elementer av befolkningen, styrt av Jødene og andre anti-Russiske raser. En tabell laget i april 1918 av Robert Wilton, korrespondent for London Times i Russland, viser at på den tiden var det 384 «kommissærer» inkludert 2 negre, 13 russere, 15 kinamenn, 22 armenere og mer enn 300 jøder. Av sistnevnte tall, hadde 264 kommet til Russland fra USA etter at den Imperiale regjeringen falt.
Kaptein Schyler gir deretter en personlig refleksjon:
Det er nok uklokt å si dette høyt i USA, men den bolsjevikiske bevegelsen er og har vært siden begynnelsen styrt og kontrollert av russiske jøder av den skitneste typen, som har vært i USA og der absorbert hver og en av de verste faser av vår sivilisasjon uten å ha den minste forståelse av hva vi egentlig mener med frihet. 3
Generalkonsulen i Moskva (Summers) til Utenriksministeren (USA), Moskva, 02.05.1918:
Jøder dominerende i den lokale sovjetiske regjeringen, anti-jødiske følelser økende blant befolkningen som har en tendens til å betrakte fremrykkende tyskere som frigjørere. 4
US State Department Rapport, Foreign Relations, 1918, Russland, vol. 11, s. 240:
Femti prosent av sovjetiske myndigheter i hver by består av Jøder av den verste typen, hvorav mange er anarkister. 5
Scotland Yard Rapport til Amerikas Utenriksminister, 23 juli 1919:
Det er nå definitive bevis på at bolsjevismen er en internasjonal bevegelse som kontrolleres av Jødene, kommunikasjon passerer mellom lederne i Amerika, Frankrike, Russland og England, med utsikt mot felles handling. 6
Utdrag av Rapport fra den Nederlandske Ministeren i Petrograd den 6 september 1918, oversendt fra Sir M. Findlay, i Christiana, til Mr. Balfour:
Jeg anser at den umiddelbare undertrykkelse av bolsjevismen er den største saken nå for verden, ikke engang med unntak av krigen som fremdeles raser, og, som ovenfor nevnt, om ikke bolsjevismen stoppes i fødselen umiddelbart, er den nødt til å spre seg i en eller annen form over Europa og hele verden, slik den er organisert og jobbet frem av Jøder som ikke har noen nasjonalitet, og hvis eneste objektiv er å ødelegge den eksisterende orden for sine egne formål. 7
Mr. Aleston til Lord Curzon, videresending av Rapport fra Konsulen i Ekaterinburg av 06.02.1919:
Fra undersøkelser med flere arbeidere og bønder som vitner, har jeg bevis på at den aller minste andel av dette distriktet var pro-bolsjevikske, flertallet av arbeiderne sympatiserer med innkallelse av en grunnlovgivende forsamling. Vitner uttaler videre at bolsjevikiske ledere ikke representerte den russiske arbeiderklassen, de fleste av dem er Jøder. 8
Rev. B.S. Lombard til Lord Curzon, 23 mars 1919:
Jeg har vært i ti år i Russland, og har vært i Petrograd gjennom hele revolusjonen. . . . Jeg hadde rikelig anledning til å studere bolsjevikenes metoder. Den oppstod i Tysk propaganda, og var og blir utført av internasjonale Jøder. . . . All virksomhet ble lammet, butikker ble stengt, Jødene ble besittere av det meste av handels husene, og forferdelige scener av sult ble vanlig i bygder. 9
Sir Winston Churchill, skriver i Illustrated Sunday Herald av 08.02.1920 at han er enig med det forrige vitnesbyrd.
Det er ikke nødvendig å overdrive rollen i etableringen av bolsjevismen, og hvordan den den russiske revolusjon rent faktisk ble til, av disse internasjonale og for det meste ateistiske jøder. Det er helt klart en veldig stor en, den overgår sannsynligvis alle andres. Med unntak av Lenin, er de fleste av de ledende figurene Jøder. Videre kommer den viktigste inspirasjon og drivkraft fra de Jødiske lederne.
Men for å være rettferdige, la Jødene få det siste ordet – ord som ble skrevet etter at millioner av «goyim» hadde allerede blitt slaktet i Russland. Siterer fra American Hebrew av 08.09.1920:
Bolsjevik revolusjonen i Russland var et verk av jødiske hjerner, av jødisk misnøye, av jødisk planlegging, som har som mål å skape en ny orden i verden. Hva som ble gjort på utmerket måte i Russland, takket være jødiske hjerner, og på grunn av jødisk misnøye, og av jødiske planlegging, skal også, gjennom de samme jødiske mentale og fysiske krefter, bli en realitet over hele verden.
Sluttnoter
1 "Socialism," p. 584.   2 The Jewish Communal Register of New York City, 1917-18, confirms Schiff's interest in subverting Imperial Russia, "The firm of Kuhn-Loeb & Co. floated the large Japanese war loans of 1904-5, thus making possible the Japanese victory over Russia. . ." (p. 1018). "Mr. Schiff has always used his wealth and his influence in the best interests of his people. He financed the enemies of autocratic Russia and used his financial influence to keep Russia from the money market of the United States." (p. 1019) (This was written after the Bolshevik Revolution had become an accomplished fact.) In addition to accounts of Schiff's direct involvement in financing the Bolsheviks, the U.S. State Department's three-volume report on the establishment of Communism in Russia, Papers Relating to the Foreign Relations of the United States, 1918, published in 1931, Vol. 1, (p. 371-376) recounts from intelligence reports and intercepted correspondence how Jewish-controlled German banks, under the influence of Max Warburg, originated, even as early as February 1914, a system for the dispersion of large payments to Lenin, Trotsky, and others in their attempts to overthrow the Czar. The syndicate was set up with ". . .very close and absolutely secret relations established between Finnish and American banks," as well as banking houses in Stockholm and Copenhagen, who were the active intermediaries between Jewish high-finance in the West and revolutionaries inside Russia. This State Department Report was compiled under the Hoover administration and has since disappeared from active circulation. Reproductions of salient passages of it, however, are presented in Elizabeth Dilling's The Jewish Religion: Its Influence Today.   3 "American Expeditionary Forces, Siberia," Military Intelligence Report of Capt. Montgomery Schyler, National Archives, March 1, 1919. Declassified, Sept. 21, 1958, pp. 2-3.   4 Included in Foreign Relations, 1918, Russia, Vol. 1, U.S. State Dept., 1931, file No. 861.00/1757, p. 518.   5 Ibid., Vol. 2, p. 240.   6 Scotland Yard, "A Monthly Review of the Progress of Revolutionary Movements Abroad," July 16, 1919. Declassified, U.S. State Dept., Jan. 8, 1958, p. 1.   7 Nesta Webster, «Secret Societies and Subversive Movements», p. 385. Concerning the British White Paper on Communism, which included the report from the Netherlands Minister at Petrograd, Oudendyke, Nesta Webster appends this footnote: "It is significant to notice that in the second and abridged edition of the White Paper issued by the Foreign Office these two most important passages marked with an asterisk were omitted and the first edition was said to be unavailable." The entire text of the Netherlands Minister, however, turns up among the previously mentioned U.S. State Department report, Foreign Relations, 1918, Russia, published in 1931.   8 "British White Paper," Webster, p. 386   9 Ibid.
The above article was adapted from Rev. Ted Pike's 345-page book Israel: Our Duty, Our Dilemma, available for $24.90 online at www.truthtellers.org or from the address below.
Spread the love - Sharing is caring