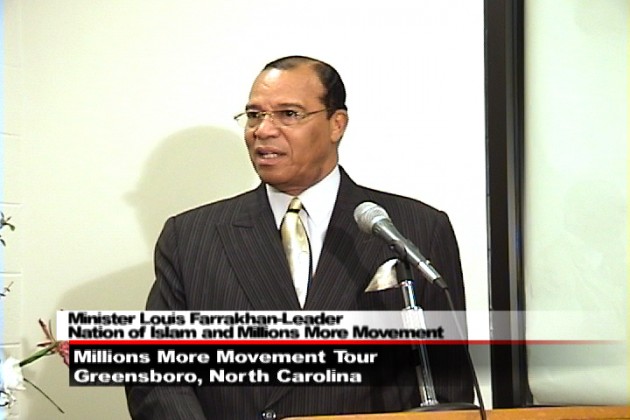 Minister Louis Farrakhan om Neo-konservative, Irak og «Krigen mot Terror», og om falske Jihad anklager. Farrakhan er tilknyttet Nations Of Islam. Han er blitt kalt anti-kristen, anti-homo, anti-semittisk, og her tar han et oppgjør med alle disse merkelapper. Mainstream media vil lage fiendskap mellom jøder, muslimer og kristne – i tråd med sine eieres agenda. Farrakhan setter denne skapte splittelse og tilsynelatende opposisjon i perspektiv, og forklarer hvordan dette er en kamp mellom Guds Folk og Verdens Herskere, istedenfor den kunstig skapte kamp som Verdens Herskere søker å skaffe Guds Folk imellom. Splitt og hersk.
Vi presenterer dette slik at gode mennesker kan selv ta stilling, og ikke ta ad notam all misinformasjon og propaganda mainstream media finner på for å skape splid mellom 'Guds Folk' – 'Allahs Folk' -' YAHWE's Folk',  aka de som tjener G-d mer enn mennesker, slik at deres verdslige herskere og eiere får holde på med sine forretninger i fred. Hør Farrakhan's foredrag og døm selv. Er dette så galt av Nation of Islam som media gir inntrykk av?
FinalCall.com/pressconference –  Video – 1:56:53 – 3 år siden – Under en pressekonferanse i National Press Club i Washington, DC, adresserer Minister Louis Farrakhan krigen i Irak, motiver og identiteten til de neo-konservative og president George W. Bush 's såkalte «krig mot terror».
Facebook Comments