Det er mer himmelsk håp for mange jøder, kanskje mer enn for norske pastorer og prester. Når Jesus kommer tilbake for full styrke, med sin hærskare av engler, så kommer vi til å se millioner som disse jøder og andre som blir kristne, 'kristen'sionister som går fra å være Jøder Light til å bli kristne også, får skjellene tatt av øynene, som supranaturelt kommer til tro og omvendelse, og får Sannheten, slutter å leve på livsløgner.
I en av de første artiklene jeg noensinne skrev på temaet for 20+ år siden, sa jeg at før de gode jøder med Abrahams rettferdighet, som et tegn på deres arv, ville våkne gjenfødt i Jesus Kristus ånd, og se at de ble lurt av de onde, svikefulle og løgnaktige sataniske sionister, vil ingenting forandre seg i verden, men når de gjør det, vil alt helvete være løs for sionistene og deres Nye Verdensorden, og ødelegge det sionistiske prosjekt som er drevet frem med løgn og bedrag, både jødisk og «kristen» (i realiteten miniJøder) sionistisk orientering.
Tenke seg til at jeg finner mer til felles med kristne jøder enn med norske kristne, enten de er kirkeprester med hedonisme til felles med Anton LaVey, katolikker eller 'protestanter' som lider og er forført under sionismebedraget, og anser meg for å være 'anti-semitt' (vet de egentlig hva det betyr?), mens det i realiteten er dem selv som tilhører Satans Synagoge (Åp. / Rev. 2.9 & 3.9), det Babylonske bedrag, som burde vært mest fordømt.
To jøder – Doug Batchelor & Steve Wohlberg – tar et modig oppgjør med en av det mest kontroversielle saker i Bibelsk profetier. Sionisme er fariseerisme. Det skjer alltid noe eksepsjonelt når mennesker om de er jøde eller hedning får den rette ånden, når de treffer Jesus Kristus på sin vei til Damaskus, da blir plutselig øyne åpnet…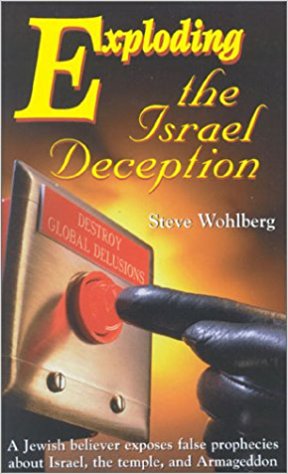 Gratis bok: Åndelige Israel
https://www.amazingfacts.org/media-library/book/e/49/t/spiritual-israel
Ingen kan forstå Bibelsk profeti uten å forstå hvilket 'Israel' Bibelen snakker om, sier Doug Batchelor & Steve Wohlberg, de anbefaler å se hvilken Babylon Johannes Åpenbaring anbefaler å komme ut ifra (Åp. / Rev. 18:4). Babylon er selvfølgelig veldig nært forbundet med fariseernes Babylonske Talmud, og den sataniske lære at uomvendte jøder skal være utvalgt til å eie verden, uten å bli Utvalgt av Gud, bare av seg selv (og kristensionistene).
«Love must be sincere. Hate what is evil; cling to what is good». – Romans 12:9.

«Do not be yoked together with unbelievers. For what do righteousness and wickedness have in common? Or what fellowship can light have with darkness?» – 2 Corinthians 6:14
Hvis der er løgn og bedrag i en kropp som er det Nye Tempel, så er IKKE Jesus Kristus der, det er en helt annen ånd/demon som har tatt bolig i den menneskekropp, det som skulle og burde være et Tempel dedikert til Gud (1 Corinthians 3:16, 1 Corinthians 6:19, Romans 8:9, 2 Corinthians 6:16).
Isaiah profeterte ham:
Isaiah 53:3 He is despised and rejected of men; a man of sorrows, and acquainted with grief: and we hid as it were our faces from him; he was despised, and we esteemed him not.

4 Surely he hath borne our griefs, and carried our sorrows: yet we did esteem him stricken, smitten of God, and afflicted.

5 But he was wounded for our transgressions, he was bruised for our iniquities: the chastisement of our peace was upon him; and with his stripes we are healed.
Doug Batchelor & Steve Wohlberg har en drøss av kristne bøker de gir bort gratis:
https://www.amazingfacts.org/media-library/read/c/1/t/free-book-library#studymore
Jødene i den ateistiske og verdens homoparade hovedstad Tel Avin er ikke Guds Utvalgte Folk (1 Corinthians 5:9).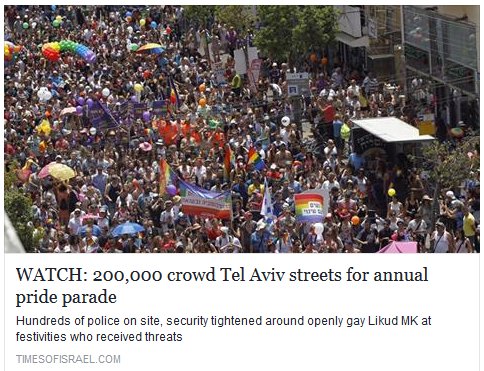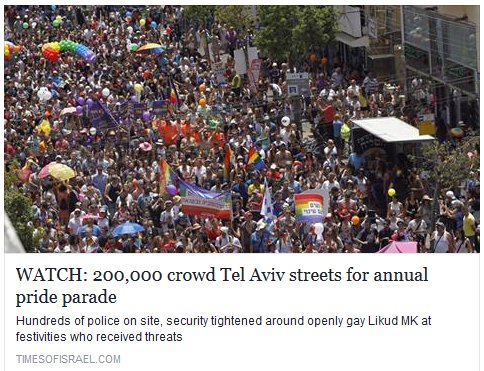 Se her De Utvalgte Folk, ikke hverken mer eller mindre norske kristne som Utvalgte Folk. Utvalgt blir de etter den Nye Pakt først når dette skjer, at Jesus var og er Messias. Disse er Utvalgt :
Two Israeli Jews explain the gospel in Jerusalem like you've never heard before!!!

Jewish Man Converts to Christianity

Testimony of an Israeli Jewish born again believer from Tel Aviv – Christian church in Tel Aviv

Growing up Jewish, evil demonic forces took over me, but Jesus miraculously healed me!

This Iranian Jew begged Jesus to heal his son. «I can't keep quiet anymore.»

Traumatised Jewish IDF soldier finds cure in Yeshua (Jesus)

WOW! A Jewish lawyer and a leader in her synagogue who turned to Jesus in a supernatural way!

Orthodox Jewish Girl Found the Messiah…Powerful-Best Testimony

The deeper I dove into Orthodox Judaism, the more I realized Yeshua is our Messiah!

WOW! This Jewish man turns to Jesus and explains why in a way you never heard before!

Marty Goetz: «JESUS isn't some dead guy on a cross! He's my MESSIAH!»

WOW! This Jewish professor saw Jesus in a vision yet decided to run away. Until…

More at: www.imetmessiah.com
Testimonies of Jews Who Found Jesus the Messiah

Mer på: www.oneforisrael.org
Den som har Sannheten, har Jesus Kristus i seg selv, det er ingen annen Ånd som kan overvinne løgnene i oss.
KRISTNE BØR IKKE STØTTE ISRAEL

«I boken «Ti myter om Israel», av den israelske historikeren Ilan Pappe, som bor i eksil i Storbritannia, skriver i denne boken om mytene til sionismen og avslører dem som legender som består av halvsannheter og fabrikering av historien. Den sionistiske fortellingen har bare veldig lite å gjøre med historisk virkelighet og sannhet.

Forfatteren påpeker at utvisningen av palestinerne i 1947/48 var «etnisk rensing».

På samme måte var krigen fra 1967, som også kalles den seksdagerskrigen, ikke et selvforsvar for «den lille David» mot en overveldende «Goliat», men et israelsk angrep som den israelske sikkerhetstjenesten hadde forberedt i mange år.

Han utforsker påstanden om at Palestina var et tomt land på Balfour-erklæringen, så vel som dannelsen av sionismen og dens rolle i de tidlige tiårene av nasjonalbygging.»

http://christianitybeliefs.org/end-times-deceptions/christians-should-not-support-israel/
«Therefore do not be partakers with them.» .- Ephesians 5:7
Henry Makow
Jødiske Henry Makow; En jøde jeg vil være stolt av å kalle venn
En ubarmhjertig søken etter sannhet. Det går mange år tilbake, til begynnelsen av internettalderen, var Henry en av mine «medskyldige» i en annen sak.
Det Norske Mannsforbundet og SaveThe Males.com som var Henry's prosjekt; Jeg ga opp prosjektet. Det var ikke noe å redde i Norge. Ingen hadde mot til å støtte meg og aktiviteten, hvorfor skulle jeg prøve å redde dem, en feminisert skygge av mennene de kunne være, feige pyser, feminiserte misfostre, feminismen som er en Luciferisk forførelse skaper homoseksualitet.
Tar med noe jeg skrev på engelsk i en annen sammheng for å utdype det, gidder ikke oversette, de som skal lese det vil forstå det:
«What is relevant here, is the method Lucifer has employed in his ceaseless quest to spite The Creator.

To get to God, he intends to destroy man. To get to man, he approached woman. That irrational, rationalizing creature obeyed the serpent in an attempt to gain wisdom, which is something of which she is incapable, because it is against her nature. She «sinned» in that she acted according to Lucifer's direction, instead of the man's, who is her path to God.» – Paul Fields
Man then «sinned» by following the woman, instead of leading her. He acted according to the woman's direction, instead of his Father's.
«As for my people [Israel], children are their oppressors, and women rule over them. O my people, they which lead thee cause thee to err, and destroy the way of thy paths.» – Isaiah 3:12
The Matrix
The Matrix is like a mental box we're all herded into. The Jewish Question, seem to me the 'Babylonian Jews' is the 'troll' that is guarding the entrance to the 'Holy Land', scare people away from entering and from percieving the World and creation different than the Babylonian Jewish scam, in Jerusalem or in the Vatican.
As soon as people see that the Babylonian Jews are not what they claim they are, by Zionism exposed, we're on the Way (Acts 9:2, Acts 24:14) to break free from the Matrix, the mental prison they keep the populations of the World in by intimidation and threat of violence.
Chris Rea – The road to Hell

«And the perverted fear of violence Chokes the smile on every face»
Fear is Satans tool, not Gods.
A person must come to the side of Jesus Christ and be like; «To Hell with them, they are not to define my life» (satanic liars).
«To be able to comprehend the truth, a man has to confront himself. All the world (tout le monde – «everyone») is physically, mentally and spiritually dis-eased simply because it is an aggregate comprised of sick, degenerate men who refuse to take responsibility for their own health, in all its facets. But the rampant disease is not without an identifiable origin. I began to read the old books. This, in turn, made me realize how much man has lost. It also made me realize how much I, as a man, never had.» – Paul Fields
We come out of the Matrix, the mental box the Babylonian Jews keep the gentiles in prison, the most fantastic landscapes and possibilities how the World really can be like, is what is actually Zion, the New Jerusalem, the spiritual one, so far from the Jewish perception as Aarons that this physical reality that is physical Jerusalem, is the only Zion there is, is actually and in reality the difference between them as Heaven, to Hell. Keep your scam Zion, I stick with the real one.
In the fake Zion, the physical Jerusalem, a not to far future, fire will engulf them, and is to be no more, what will the Zionists believe in then?
What a Wonderful World, «I see shades of blue, wild roses too«, while in their perception this is how the World ought to looks like, for moneymaking: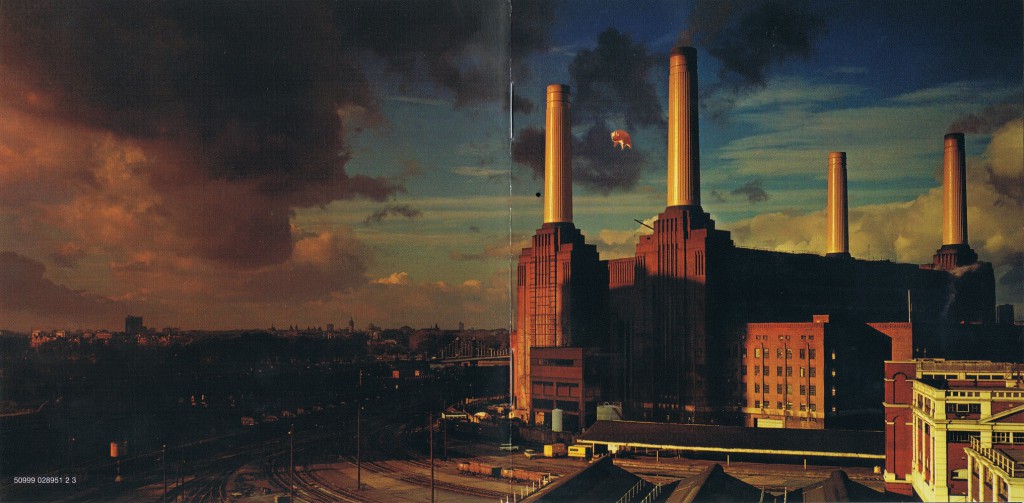 At that moment the 'trolls' at the gate, the guardians of the entrance to the (mental) Holy land, must give way, get out of the Way, because Jesus Christ as prophesised in the Old Testament came to set His people free from the bondage and slavery to this evil Babylonian creatures of Egypt & Sodom. This is the Babylonian slavery we need to get free of, a mental prison. At that moment new landscape opens up for their view, a landscape of beauty, righteousness and peace filled with morals, Christian values, Truth and Righteousness as of Abraham seeds and heritage will be abound.
Bill says:
«Until the Jews renounce the [Babylonian] Talmud and their blasphemy against Christ Jesus, I for one have no sympathy for them. When they return to the Old Testament and read the true prophets and all the prophecies concerning Jesus Christ then I will consider they have some sense of reason.

However, the Talmud is for the criminally insane and unreasoning people and that is just a start. Jesus pinned the tail on the donkey with his words about them, may God have mercy on them when this last gasp is finished and judgment is set. They can scream all they want but the Talmud is for madmen, so appropriate and Zionist Christians are just as mad.»
https://www.al-monitor.com/pulse/originals/2017/07/israel-us-jewry-benjamin-netanyahu-aipac-western-wall.html
«I agree with you 100% about the Israel lobby's baneful effects on our democracy. Like you (and Tom Friedman), I was appalled when those Congressmen and Senators gave Netanyahu a standing ovation and when they support his policies not because they agree with him but out of fear. I also agree that the lobby is damaging to the interests of the United States and Israel as well.»
«As for Congress, everyone knows about the power of the lobby and that Members of the House and Senate do not deviate from the AIPAC line out of fear of offending an organization with close ties to key donors. «
https://www.huffingtonpost.com/mj-rosenberg/american-jews-do-not-put-_b_1857035.html
El Shaddai, by Amy Grant

Facebook Comments