Tag:
The Babylonian Talmud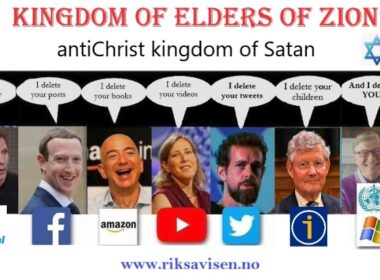 The West is carried away into Babylonian captivity. Beware the Babylonian Jews.
Med engelske priser kan strømmen koste en norsk familie 500-600.000 per år. For de som lurer på hvorfor strømprisen blir astronomisk og hvorfor ingen norske politikere har lov til å gjøre noe for å hindre det; middelklassens konkurs. Politikerne har fått sine ordrer. Ingen tør si imot, da mister de sin plass i maktapparatet ala Kjell Ingolf Ropstad.