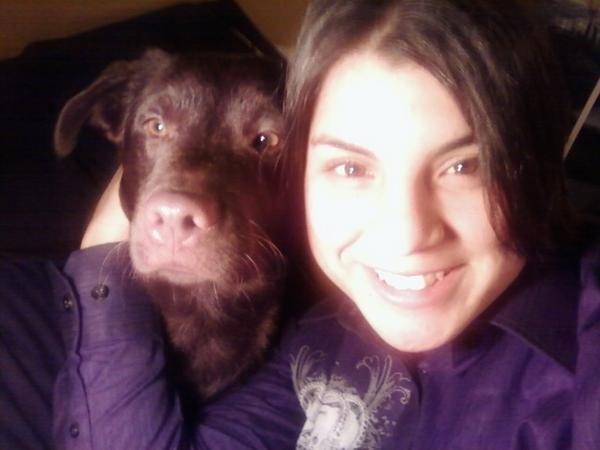 Profeter er ikke alltid som vi forestiller oss de er eller kan være.
Legg merke til hvordan disse jentene, som mange andre på Youtube, har fått besøk av den Hellige Ånde, og begge disse helt uavhengig har fått at kirkene og menighetene har blitt kalde, og utspilt sin rolle.
Gud inspirer og bruker enkeltmennesker som profeter, aldri kirker og menigheter. Vær veldig oppmersom på drømmer i denne vanskelige endetid, hvor stormaktene bedriver geopolitisk krigføring med hjelp av HAARP og naturkatastrofer. For å tilfredstille sin åndsfyrste; Satan, i krigen mot Guds skaperverk; planet og mennesker.
Millie: Dream..then i woke up vomiting…an shivering ..never felt this cold in my life.
http://www.youtube.com/watch?v=anSUaE27_Lo
Millie : Dream 2/14/2011 EARTHQUAKE
http://www.youtube.com/watch?v=Hc4pi4lKBV8
Millies nettsteder:
http://www.facebook.com/Ruckcuz01
http://www.blogtalkradio.com/ruckcuz01
Millie : Prophetic Dream 2009 Aug 30th 2009 Id Implant Deception?
Help With this one…I asked the Father in Prayer What next if it be his will? To be Revealed .
Millie:

Dream 11/13/2010 -The journey seems hard or like its not worth it.But it is. We must not give up.The World will make it seem like a Christian is a bad thing burdensome,an that Jesus Forgot us.That He moved on gave up on us completely…But we know the truth. We give up ..He never Does. He never will He loves us too much ..The lies of the enemy are strong . But Love of Jesus will always remove the Blindness the deceit. He loves with a love only Few have truly ever experienced. The Purest an Rarest Love is He. Amen
http://www.youtube.com/watch?v=WWZFdiEkZdM
Millie : The Holy Spirit !!! I LOVE HIM!!! Nothing Compares!!! Glory To God of Abraham
Millie:
Jeg har funnet Fred, Jeg har funnet Kjæørlighet,
Jeg har funnet noe denne verden aldri kan tilby,
og jeg fant det i Jesus.

Jeg er forelsket i min Skaper,
og Skaperen er forelsket i meg.
Millie: Another Dream With Satan…And With The Spiritual Warfare we are in….

Noen av Milli's poenger:
Fokuser på Jesus og de åndelige onde entiteter vil formelig flykte fra deg.
En kan ikke la gammel bagasje fra denne verden hemme en.
Millie : Narrow Gate…Few that Find it.
I Will Deny myself pick up my Cross an Follow you
I Will overcome Because Greater is he who is in me than he who is in the World
I REFUSE to be a SLAVE TO SIN ..TO LET IT MASTER ME
I YIELD MY WILL UNTO THE King of GLORY JESUS CHRIST
AN WHEN THEY ASK ME WHY… I WILL SAY

BECAUSE I AM IN LOVE WITH HIM…HIS LOVE WILL KEEP ME ON THAT NARROW ROAD.

..THOUGH AT TIMES I MAY SEEM CLOSE TO STUMBLE …I WILL NOT FALL.I AM GROUNDED ON HIS TRUTH WHICH SANCTIFIES ME…AMEN
LaToya : My Dreams from March 6 & March 10, 2010.
http://www.youtube.com/watch?v=6e-XO-kXOok
Karen: My Vision Of Coming Tribulation
I received a warning vision of a black horse (possible famine on food, on God's word, or economic collapse.) Following this vision, I received a dream seven days later of the coming of the Antichrist.

Karen: Jesus Showed Me UFOs & Deception
A dream from Jesus about his soon return & the deception associated with UFOs. Warning about 2012 Prophecies.

Karen: Jesus Showed Me Lost Souls pt. 1
Dream testimony for lost souls
http://www.youtube.com/watch?v=begCcvwdEmo
Karen: Jesus Showed Me Lost Souls pt. 2
Dream testimony for lost souls
http://www.youtube.com/watch?v=X6DIm7Lctuc
Elizabeth LaChance: Warning to America of Disasters Coming!
I am NOt a prophet!!! Elizabeth LaChance shares her vision with America of the disasters to come. Please receive this with the love that was intended. I do not claim to be a prophet! Please know that sometimes God does give his people visions of the future. Also, I am NOT saying that it won't happen other places like the West coast etc. I never tell anyone to move as disasters can happen anywhere at anytime. I only tell you to be prepared in your heart towards the Lord. He can take care of you wherever you are. There have been many miracles happen to God's people where he kept them safe in the mist of the disasters. I only saw what I saw! We love doing videos to help others.
You Have Authority In Jesus' Name! Use It Or Lose It!!!
I wanted to share a dream I had a few nights ago about demons were trying to kill me but only Jesus saved me because of His grace! HalleluYAH!
Spread the love - Sharing is caring