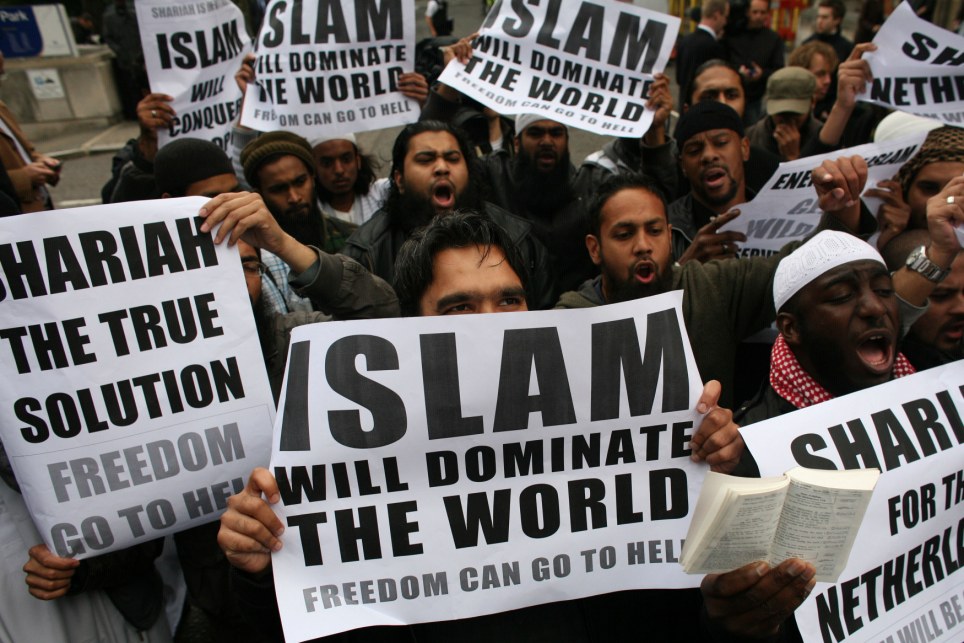 Til alle som tror at Islam er de som skaper alle problemer i verden, anbefales det å lese jøden Henry Makow' (Kanada) eminente artikkel
United States, Britain, Israel are Just Colonies
http://www.henrymakow.com/united_states_britain_israel_a.html
Der er INGEN muslimer i Bilderberger gruppen (rettelse; der er 1 kjøpt stakkar, ennå en som svikter sitt folk for en neve dollar), ingen i Counsil of Foreign Relations, ingen i Trilateral Commission, ingen i the Tavistock Intitute, ingen i World Bank, etc, etc , eller som styrer noen av dem. Bør det ikke da ringe en bjelle, når en ser hvem som sitter i ledelsen av disse organisasjoner, som styrer media og politikk som underbruk av samme?
Deres agenda idag er å skape konflikt mellom Islam og verden, og mange velmenende men akk så forførte mennesker (se bakom det tilsynelatende) hjelper dem også her hjemme. Splitt og hersk. De pusher islamister og folkevandringer for å skape konflikter og ufred. Enhver som tror på høyere makter (Allah/Gud), mer enn deres makt, er utsett til destruksjon (Iran). – Som de har destruert og ufarliggjort kristendommen. I virkeligheten ser vi en åndelig kamp utspille seg mellom de som tror på en høyere makt, og de som tror på / følger en høyeste verdslig makt (Babylon). De fleste idag skyter langt over mål i sine løsningsforlag til å løse verdens problemer fordi de ser der «magikerne» ønsker de skal ha fokus. Følg med hva de gjør med venstrehånden, når de vil at oppmerksomheten skal være på høyrehånden. Veldig mange lar seg «fortrylle».
Henry Makow ser dette klart:
«Today, the bankers are fomenting war between Zionism and Islam as part of their world colonization plan. Iran is being targeted for its oil wealth, independence and belief in God.»

«In my review of «The Red Dragon» last week, I presented the hypothesis that there is only one imperial power in the world: the central banking cartel. Because it creates money out of nothing, it is obliged to buy everything it can. It hides behind the mask of British, American, French or Japanese imperialism, Nazism, Zionism, Communism, etc. but essentially the same people instigate and finance all wars, and profit from them, at the expense of humanity.

The fundamental agenda appears to be that of the «The Protocols of Zion» (a «forgery» with amazing prescient power) «to undermine all collective forces not our own» by which they mean all nations, races, religions and family. They intend to sow chaos until an exasperated and exhausted humanity succumbs to their world «super government.»
Husk at denne artikkel er ikke til forkleinelse for noen som støtter jødenes folk som bor i Israel eller andre steder, småfolket (vanlige folk), men vi bør ta avstand fra dets tyranniske ledere som fører dem på avveier, som vi selv blir av våre.
Henry Makow har en veldig god oppsummering hvordan og hvorfor det her:
http://www.henrymakow.com/do_jews_control_the_world.html